Got a sweet tooth? Looking for those hard to find candies you used to get at the movies when you were a kid? Or, heck, just want somewhere fun to stop with the kids on your travels through northern Minnesota? If so, make sure to head to Sweetly Kismet Candy Store and prepare to be amazed at what you'll find!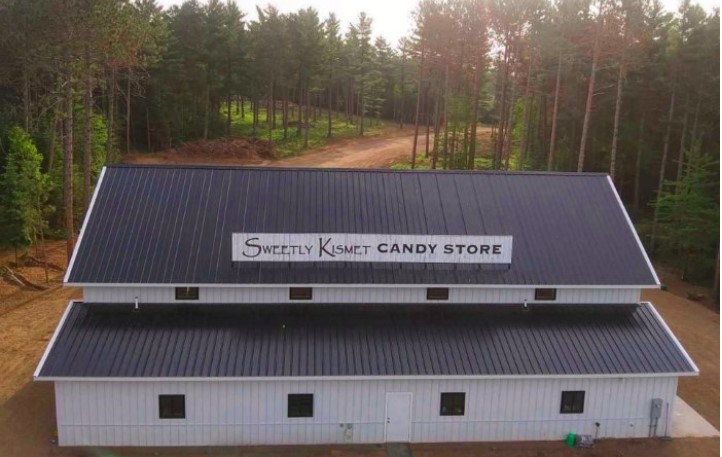 Jon and Ashley Parrott are the owners of Sweetly Kismet, the largest candy store north of the Twin Cities. It is located off of Interstate 35 and Hwy 210 at Exit 235 in Carlton, Minnesota. The store is nestled on 13 acres of old White and Norway Pines in a park-like setting. It's huge, boasting 4,500 square feet! The Parrotts purchased the land in early December of 2019. Construction of the building started shortly after that and was finished on June 1st of 2020. Product arrived, staff were trained and doors opened on June 25th, 2020. They were well received and accepted by both the local community and the tourists through the rest of the year and beyond.
WBD and Frandsen Bank worked with the Parrotts on this amazing project, and with a little help from the SBA 504 loan program, helped to make their dream of opening Sweetly Kismet into a reality. The Parrotts graciously offered their thoughts to us on their experience working with WBD and Frandsen Bank, their keys to success and advice to those who may be considering opening a business of their own.
WBD: What were some of the challenges you faced early on, through Covid, and how did WBD and Frandsen Bank play a part in the process of getting started?
Jon: "Ashley and I learned to roll with the punches very quickly. Getting our doors open was our only objective. We took all precautions necessary to protect ourselves and our staff as well as our customers to keep everyone healthy. Because of having 75% of our staff or more in high school, this was not always easy.
Working with Frandsen Bank and WBD, alongside the SBA, was a great blessing. It was extremely helpful to us during the process. The deferments that were offered through the SBA and Frandsen were a great buffer to get us off the ground. It allowed us to open and take some unnecessary stress off of us until we knew what business was going to look like. Our experience with WBD was great. Frandsen Bank made the financing application, disbursement and closing processes a great success and we would work with both parties again."
WBD: What have been your keys to success so far - employees, timing, hard work?
Jon: "The keys to our success have been working hard from a young age and being financially responsible with how we have saved our money through the early years of our marriage. We have been very hands-on with all of our projects and it has been no different in this one. Ashley and I were the project managers during the construction process from beginning to end. We orchestrated the process, from starting to clear the land in December to the trim on the windows in June. I took the lead on the construction and Ashley led on the logistics of the operations of the business. As I worked on the building and constructing with the contractors, Ashley was contacting the many vendors and distributors, setting up the POS system, hiring employees, and inputting the thousands of products that we carry. Our personal deadline was to be open before July 4th, 2020 and we made that happen. All of this could never have been done without the amazing staff that we hired and their tireless efforts. They were an integral part of those last couple of weeks before we opened. This was a true team building experience."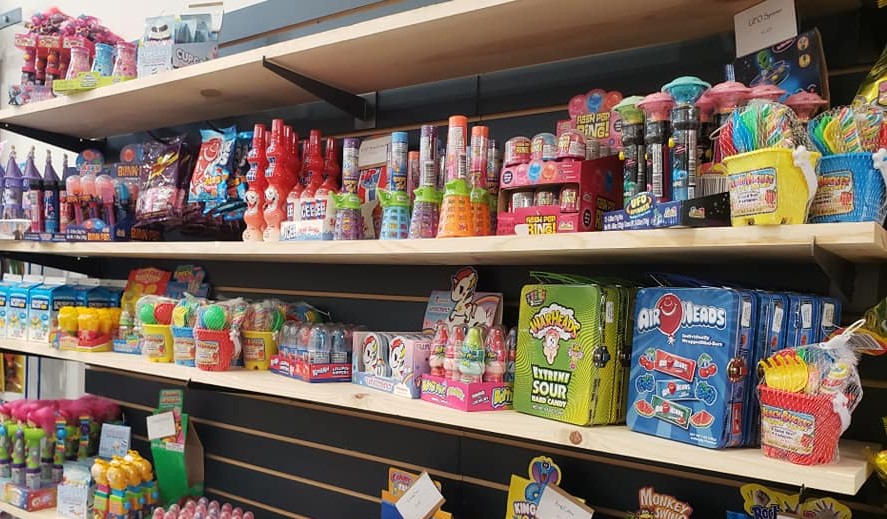 WBD: Do you have any advice for other business owners in taking that next step to growing their business?
Jon: "Our advice to someone wanting to do something similar would be to do your homework in its entirety. When you think that you have everything thought of, explore things again, and then maybe just one more time to be sure. Starting a business is very rewarding but also comes with many challenges and struggles at the same time. I would never suggest to someone to be the general contractor yourself if you have never led a similar project. While Ashley and I do not have retail experience, we do have experience managing the construction process and working with deadlines. We would also suggest that you have a great amount of support from those close to you. There were times that we would become frustrated or feeling defeated from one reason or the next, and encouragement from those close to us was just what we needed to keep trudging forward."
Thank you Jon and Ashley for sharing your experience with us! We wish you all the luck and success possible in the future. Your commitment to growing your community and creating new jobs is such an important part of why we support small businesses like yours.
Make sure to visit Sweetly Kismet when you're in Carlton, Minnesota - 1707 Hwy 210, and visit https://www.facebook.com/ultimatecandyexperience to learn more.