Roberto and Leonor Montemayor first opened Monterrey Market in April 2010. This family owned business now has two locations. Monterrey Market offers fresh produce, national and store brands, a deli, baked goods, beer, wine and spirits. Monterrey Market also utilizes Milwaukee SER Jobs for Progress to hire senior citizens for part-time work and partners with local high schools to recruit students for school to work programs.
Mr. Montemayor took time out of his busy schedule to provide some great insight into starting their business, expansion plans, and successes and challenges. He is a big believer in SBA lending and has wisely used the 504 loan to him to grow and succeed even through the pandemic.
WBD: Tell us about starting your business and some of the challenges you faced early on.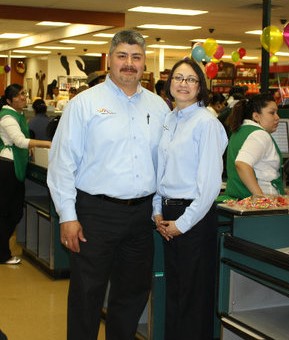 "Monterrey Market started out as an idea to bring a full service grocery store to the 13th & Oklahoma Corridor, with fresh meats, produce, deli, and canned goods. What the neighborhood didn't need was another corner store to sell liquor, chips, and soda. An old hardware store - a 8,915 square foot building - was purchased in the summer of 2008, but that was right before the "Real Estate Bubble" melt down. We were very concerned because hardly any banks were lending except for Mitchell Bank, a very small bank in Milwaukee's southside, that believed in our vision and how necessary a store was needed in that area. Our budget initially started at $2.2 million but was drastically reduce to $685,000 for construction, equipment and some inventory for vendors that did not give terms. My father, brother (RIP) and some additional family members came in to help out where they could to bring the costs down and use the funds that were available for electrical, plumbing, construction, and equipment. We all understood that you can choose to go out to dinner, concerts, bars, or any other social event, but a grocery store was a necessity. After many trials and tribulations we were finally able to open our first store on 13th Street on April 9, 2010 with 14 employees. These included me and my wife, and there were still multiple challenges, but we believed in what our vision was and still is - to give the best grocery experience to our customers with only the best quality groceries."
WBD: What projects, both real estate and equipment, has WBD and namely the SBA 504 program worked with you on and how has it enabled you to meet your expansion goals – production, new products, better serve customers?
"Fast forward 11 years from the opening of our original store, we had tried several times in searching for another location to duplicate what we had done on 13th Street. We finally got that opportunity when we purchased an old Toys R Us building on 27th street in May of 2019. I had been working on a couple of separate deals with Peoples State Bank when the Toys R Us building became available, so we ran our projections on what it would take to convert a 38,000 square foot building from a toys store to a full service grocery store. Peoples Bank wanted to bring on board WBD because of the great rates they were offering and the fact that it limited the exposure for the bank, too. When we sat down for lunch with Steve Kohl (WBD) and Jeff Musa (Peoples) to talk about the project, Steve knew that the SBA 504 program would be a great fit for us. After projections, pricing, paperwork, and approvals, we were already deep into the beginning stages of planning with architectural drawings and meetings with contractors. We had a deal in place for an equipment package of a newer grocery store that had closed up north to be brought down to Milwaukee to fill in our space and additional equipment that we were able to purchase throughout the construction process. The SBA 504 program worked for us because it gave the flexibility to the Peoples State Bank to bring in a partner (WBD) in this project that ultimately enabled us to expand with a much needed second location. Monterrey Market Plaza is now our main store that we are able to do more production out of and offer more products because the constraints of a smaller Monterrey Market store on 13th Street. We now have a room to make our own flour tortillas along with an area that is used to make our own natural juices. We are also able to provide a seating area for our customers that want to stop in and buy from our hot deli. We initially thought that we would lose a substantial amount of business from the other store, but we actually gained more because of the untapped amount of customers that live on this side of the city."
WBD: Did you have a good experience working with WBD? Would you work with us again?
"We had an incredible experience working with WBD for multiple reasons, but what mostly sticks out is with the relationship manager that worked on our project. Her name is Katie Bowman and she was awesome to work with. Plus, coincidentally, her father, Jeff Bowman, is the one that helped us at Mitchell Bank to get our first store opened on 13th Street, and now we have our second store with the help of his daughter. We would absolutely use WBD again because of the ease of working with Katie but I am sure that all the relationship managers care and have passion into all projects that they are part of. In fact I hope to reach out again to Steve and Katie again to see about upgrading our store on 13th because it is already coming up on almost 12 years that we first opened, and it is time for a facelift."
WBD: What have been your keys to success so far – employees, timing, hard work? Challenges?
"I would say that the key to our success is the people that work for the company and believing that they can do the jobs that have been placed upon them. If we are constantly concerned that our team members are not going to do their jobs, there isn't much reason to bring them on as team members. Timing was very difficult due to COVID, and because of COVID, we were delayed by opening over eight months. There will always be challenges but one determines if that challenge will define/defeat them."
WBD: Do you have any advice for other business owners in taking that next step to growing their business?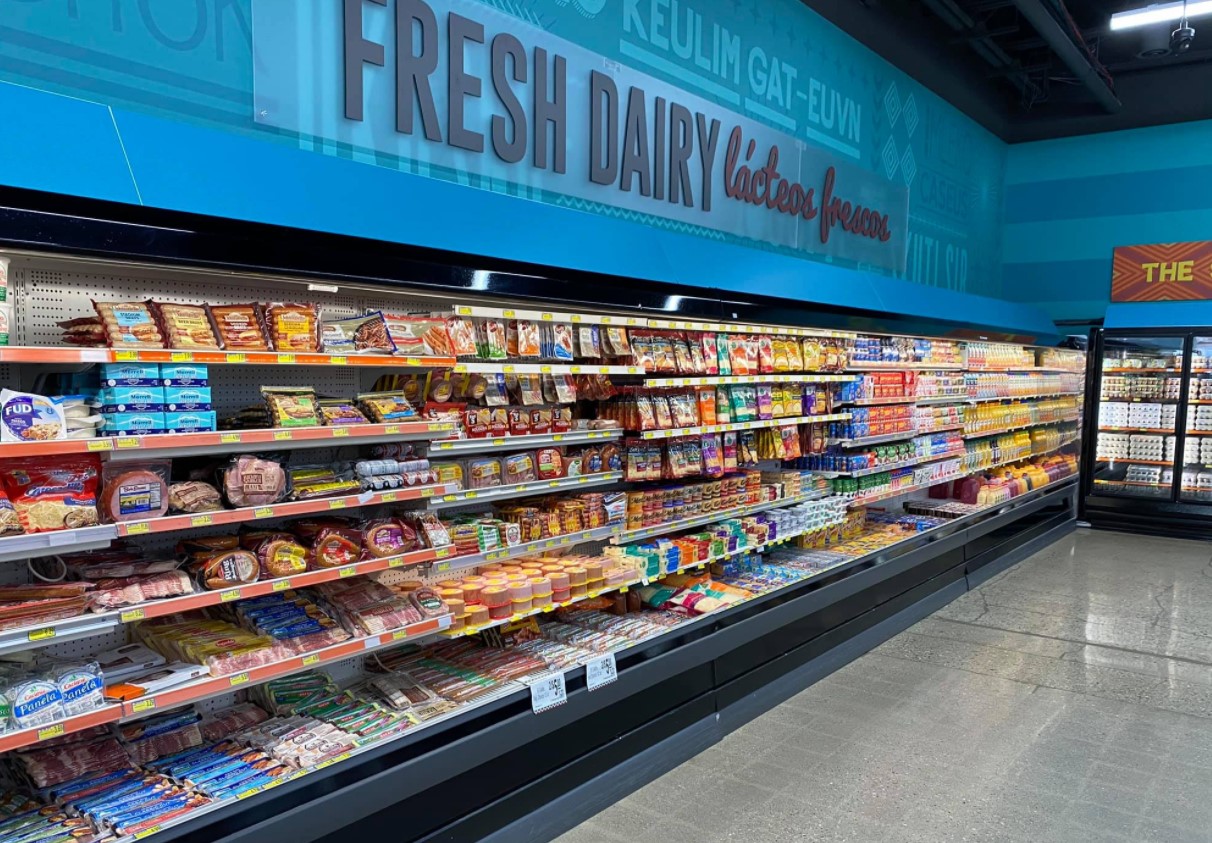 "Be prepared to take on the challenges that come to you with growing your business because it will not always be a "gravy train" as people on the outside see when you do expand. I think that business owners should really focus on the team that works with them to get their input. If a team member comes to you because they feel they have a better way of doing a procedure or something in their department, never belittle their idea, but take it on as a better way of doing business. It is better to embrace it instead of seeing that individual leave your company and go work for the competition and have the idea become successful."
Congratulations and thank you to both Roberto and Leonor Montemayor for their success and partnership in working with WBD and Peoples State Bank. We wish you the best of luck and thank you for sharing your experience with us. For our readers, please visit https://www.monterreymarketwi.com/ for more information. And remember to support your local small businesses.