Stuc's Pizza is on the rise!
Erik Anderson, owner of Stuc's Pizza in Appleton, Wisconsin, has seen consistent growth over the years thanks to a loyal following amongst local customers, businesses and international companies. Stuc's unique, high quality product - known for being "The Good Mood Food," and Erik's savvy online presence has enabled his business to stay ahead of local competition, even in a crowded market. Plus, a little help from the SBA and WBD, according to Erik, has certainly contributed to growing a good quality business.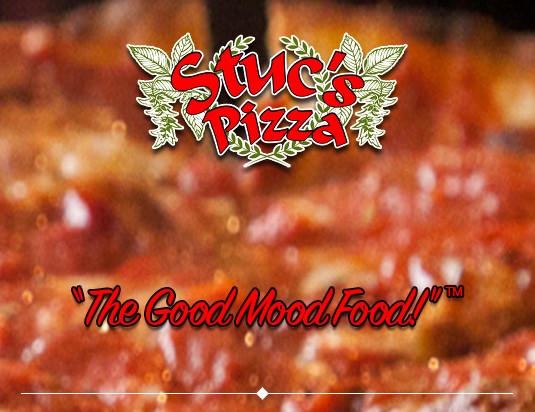 WBD asked Erik to provide us some background on getting his start in the pizza biz, his keys to success, and how WBD and the SBA helped him to achieve his goals in growing his business. Thank you Erik, there's a great story here!
WBD: How did you get started at Stuc's and how have you maintained a competitive edge throughout the years?
Erik: "I wasn't the founder of Stuc's Pizza but I worked for him, growing up and learning the ropes when I was just 14. When I reached my early 20s I was managing the restaurant and the owner was looking for someone to take the reins so he could retire. I was young, energetic and ready for life to begin so I accepted his offer. The business was founded on a unique, high quality product with the key to success being to maintain that product and its standards. Coupled with good service and word-of-mouth advertising, Stuc's garnered a loyal following from the local population. Maintaining a status quo for our product (because it was so good) over time helped spread the word that Stuc's really was "The Good Mood Food." With many large events and international companies nearby, Stuc's was able to continue to grow and to this day we have international customers. A secondary key to growing the business was our online presence. I was young and very internet savvy growing up during the emergence of the internet so I was able to stay ahead of other local competition and have since bolstered my online presence to a high level of success."
WBD: What business expansion projects, either real estate or equipment, has financing through the SBA 504 program enabled you to reach your business goals and objectives?
Erik: "In purchasing the restaurant, I still operated under a lease for the building from the previous Stuc's owner. My goal was to eventually purchase the property which I knew would launch my financial standing to that next level and be a key to freedom in the long run. The challenge was saving up for that down payment - I wanted to save 20 percent, but that number continued to grow as property values increased. In comes the SBA and the 504 product. I could get in with just a 10 percent down payment! This was the catalyst for me being able to finally purchase the building. Owning the property not only saved me money in rent but now I have something I can borrow against in the future. I have plans to expand (or possibly build new) but for now building equity is my goal."
WBD: Did you have a good experience working WBD Loan Officer, Matt Wilcox and the rest of our team?
Erik: "The experience working with WBD was awesome. I have been down the road with various banks trying to secure funding and so many of them either tried to take advantage of me or attempted to talk over my head. With WBD it was the opposite - Matt not only offered explanations for even the simplest terms but really made sure that I was comfortable with every part of the process. It was easy and not once did I feel like I was being "taken." I am all about integrity when it comes to my product and business and I felt that WBD really was here for the customer and I appreciated that."
WBD: What have been your keys to success so far - hard work, employees, timing, smart financing?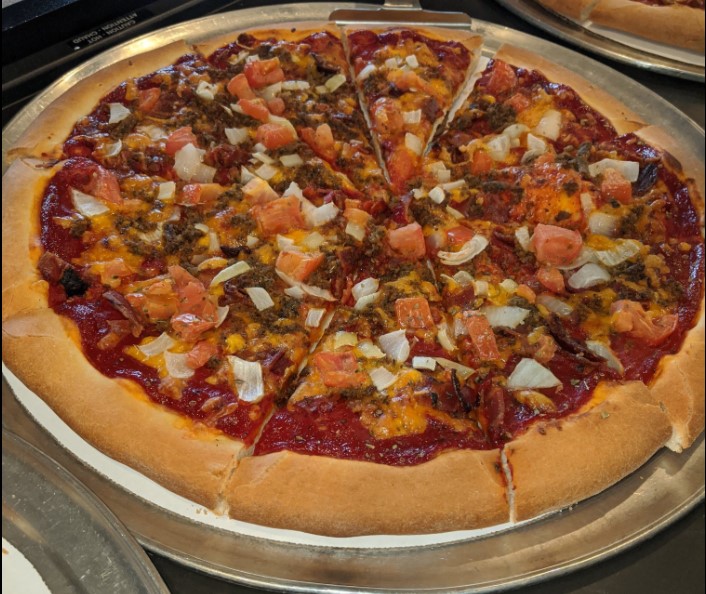 Erik: "There are so many keys to success it is hard to pin just one, but like I said, maintaining a high quality unique product is what keeps us going. Over the years I have had several high quality employees that have helped the business maintain its reputation, but the bottom line is that I treat my employees with respect and understanding. I came from their shoes - I made pizzas, washed dishes, took out the trash, worked long hours and gave up weekends to smell like a pizza, and I respect each employee that puts forth the effort to help me continue this dream. Hard work is an understatement - I gave up a decade of my 20s and early 30s to accomplish what I have and I would do it again. There are so many businesses that operate on heavy leverage and are always skirting that fine line. When I took over Stuc's pizza my intention was to do the opposite. I wanted to make sure that my business had a firm foundation and my goal has been to reduce my debt to the lowest possible level, and because of this 504 loan I am even closer to that goal than I expected."
WBD: Do you have any advice for other business owners in taking that next step in growing their business?
Erik: "Each business is unique - even from pizza place to pizza place, so to be able to offer advice to other owners doesn't always work the same way it would work for me, but, the key to growing a good quality business is always the customer. From the interview to training, along with my philosophy that every employee be introduced to the customer, is of utmost importance. I tell my employees they can pick up their paycheck but if there is a line of customers then they will need to wait. My customers are part of my family - I celebrate their personal successes as I learn about them and grieve when they lose a loved one. I know my customers and their families and I participate in being part of this community."
Thank you Erik for partnering with us! And for everyone in the Appleton area who hasn't tried Stuc's, give them a call at (920) 735-9272 or order online at stucs.net. Remember to support local businesses!