Bay View Chiropractic owner Dr. Joshua Fritz opened his practice in 2013, offering traditional chiropractic care as well as decompression, rehabilitation posture correction and nutrition counseling. Bay View focuses on both acute pain relief as well as maintenance care for individuals wanting to retain their current healthy lifestyles. Dr. Fritz does everything in his power to make sure patients are comfortable with their care and decisions.
When Dr. Fritz decided the time had come to buy a new building closer to home, he had to deal with selling his existing practice and opening a completely new one, in addition to putting together financing for the new building. Utilizing an SBA 504 loan provided by WBD and financing from First Federal Bank of Wisconsin, Dr. Fritz was able to move his practice to an owner occupied business. He was also able to secure long-term fixed rate financing.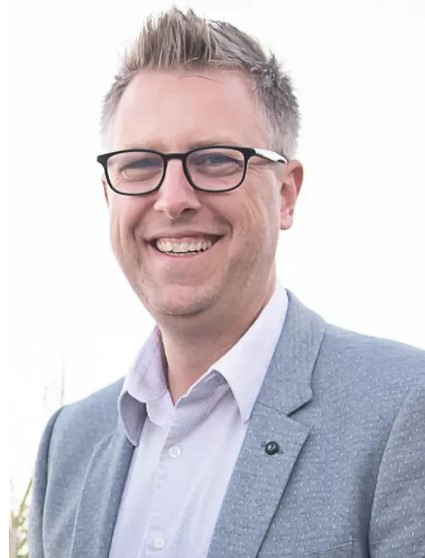 Dr. Fritz provided some feedback on his experience with WBD and his experience this past year in getting his practice up and running in a brand new facility.
WBD: Sounds like everything is up and running now, but what did you have to prepare for and take care of before moving to a new facility?
"For the past seven years I was working out in Hartland and wanted to be closer to home as I live in Milwaukee. When the opportunity to buy a building close to home came along, I decided the time was right to make the move. It was in the middle of a pandemic and there were a lot of moving parts and uncertainty. I had to finance the building, sell my existing practice and open up a completely new one all within a few months. Since I already had an existing patient base in Hartland, COVID-19 didn't affect my business too much there, but since I was starting over from scratch, I was uncertain what sort of effect the pandemic would have on a new business."
WBD: How has everything turned out since your move?
"The move has been great for me. After about six months I was already at similar collection levels as my previous office that I had been building for seven years and am looking to have my best year yet. I'm close to home and love the new location. I hope to hire at least one employee within the next year as I continue to grow."
WBD: Did you have a good experience working with WBD? Would you work with us again?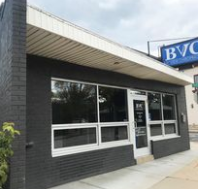 "The 504 program was instrumental in helping me make the move. Without it, I don't think I could have afforded the down payment on the building, and the long term low and fixed interest rate was unbeatable. I'd also like to give credit to Andy Narr at First Federal Bank of Wisconsin who introduced me to Steve and helped get the ball rolling with the 504.
I have to admit that the amount of paperwork was overwhelming at times, but Steve and WBD helped me stay organized and on top of helping me meet all the requirements for the loan. I would definitely do it again."
WBD: Do you have any advice for other business owners in taking that next step to growing their business?
"I think I'm a better chiropractor than businessman, but my advice would be to stay focused, stay organized and be ready to make adjustments as needed. There were a few unforeseen obstacles that popped up, like the property taxes on my new location more than doubling the next year, and troubles getting an occupancy permit when all the city workers were working from home during the pandemic. You can never account for everything, so being ready for anything, planning and not panicking when things don't work out as planned help lessen the stress when these things do occur."
Congratulations Dr. Fritz and thank you for working with WBD and First Federal Bank of Wisconsin to help purchase your new facility. We wish you the best of luck and thank you for sharing your experience with us. For our readers, please visit www.BayViewMKEchiro.com for more information. And remember to support your local small businesses.