Meet Luke Kempen, Wisconsin Small Development Center (SBDC) Director at UW-Eau Claire. Luke also leads the Wisconsin SBDC Network Capital Access Team which provides one-on-one technical assistance and consulting to clients seeking financing and capital to start, purchase or expand their businesses. He is also a Board Member and Treasurer at the Chippewa Valley Innovation Center, Board Member and Treasurer at the Regional Business Fund, in addition to serving as Board Member and Treasurer at his local church.
During your time with the Chippewa Valley Innovation Center and the Regional Business Fund, what have you experienced that has helped further your professional career?
"Serving on these boards has allowed me to learn more about the needs of our community and how I can participate and use my talents with the mission of these organizations to help others."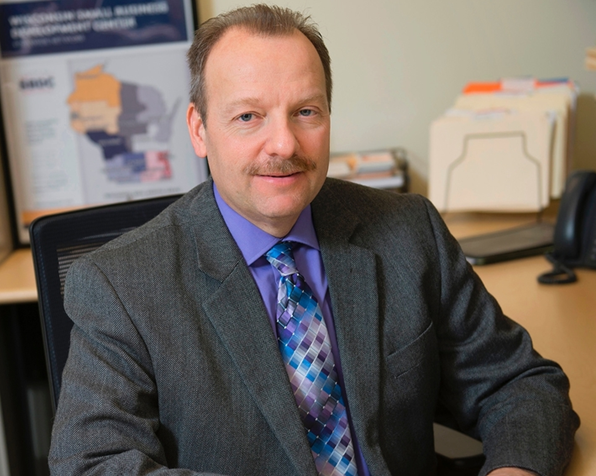 What experiences there have helped you to expand your skills and connections?
"Working on the board of the Regional Business Fund has been a great networking experience. I have met with many different bankers, business owners, and community members. I have used these relationships to help better serve my clients."
What's the single best piece of advice you've been given?
"Listen more than you speak."
What advice do you have for up and comers in your field?
"Continue to be exposed to many different experiences and opportunities. One can typically quickly learn technical skills, but wisdom and experience take time and effort to develop."
If you could visit one country you haven't been to, where would it be and why?
"Norway - I always was fascinated by the beautiful natural attractions along with the old world cities. I always liked windmills and lighthouses!"
Thank you Luke, we appreciate your time. And for our readers, if you would like to connect with Luke, please reach out via email at kempenls@uwec.edu.